April showers bring May flowers...and those selfish flowers bring allergy medicines and nasal sprays with them. (I know...I mentioned allergies in the last monthly rundown. It's not like I'm bitter or anything.)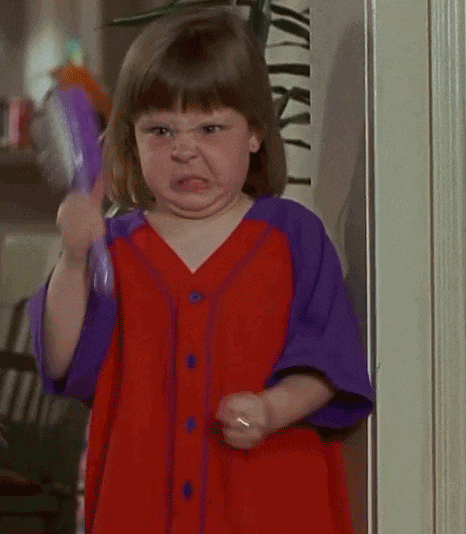 I'm sure that somewhere red and puffy eyes and a frog-like voice is very attractive. (Single Wartless Frog looking for her Princely Toad) I'm aware that some of you will understand and laugh at this. Those of you who have never had to deal with allergies...good for you.
Okay....rant over. I feel better! (probably just the allergy meds kicking in). Keep scrolling for a look at what's going on in our area in April as well as a few DIY ideas and yummy recipes!
Top Tech Trends in Residential Construction
The residential construction industry has a unique set of needs that technology can help solve. Today, two big emerging technology trends are unfolding in the construction industry.
3D-Printed Homes
While often hyped as a new and transformational technology that will bring about a 21st-century industrial revolution, 3D printing has in fact been around since the 1980s. IDTechEx suggests 3D printing technologies remained a niche technology until the mid-to-late 2000s. Around this time, new startup companies began offering inexpensive consumer-level 3D printers.
Thanks to a flurry of media attention in early 2010s, more people started paying attention to 3D printing. However, for some industries, such as construction, these dreams have yet to translate into reality on a large scale—until recently.
New Story and Icon unveiled a new 3D-printed home in Austin, Texas. It is permitted specifically for the developing world. The printer, called Vulcan, is designed to work under the constraints that are common in places like Haiti and rural El Salvador where power can be unpredictable and technical assistance is scarce. It is designed to function with near zero-waste.
New Story plans to print the first community of homes for underserved families in El Salvador in the coming 18 months. Then it will scale up production to serve additional communities in the next few years.
Energy-Efficient Homes
Another highly plugged trend in the construction industry is going green—and it has been for more than a decade. The most recent U.S. Energy and Employment Report from the DOE (Dept. of Energy) shows that almost 1.4 million energy efficiency jobs are in the construction industry.
More specifically, solar energy is booming in the United States. The Solar Energy Industries Assn., indicates that in the last decade solar has experienced an average annual growth rate of 68%. This is because of falling prices and new capacity.
One home builder that recognizes the value of solar is Pardee Homes San Diego, which has opened its first all-solar master-planned community. While the company has offered solar options to buyers in its communities for more than a decade, this is the first community where each of the homes in all four neighborhoods will include solar for purchase or lease.
Beyond solar, the company also offers LivingSmart, an energy-efficient program, in all homes across the four neighborhoods. This includes five key areas: EarthSmart, HealthSmart, EnergySmart, WaterSmart, and HomeSmart.
From 3D printing, to energy efficiency, technology is changing in the residential construction industry, enabling new methods for the future.
Story by Constructech Staff
https://constructech.com/top-tech-trends-in-residential-construction/
Stonegate Drive
Here is a look at our current project located on Stonegate Drive in the southwestern outskirts of Alexandria. This 4 bedroom/3 bathroom home, located in the Crossgates Subdivision, has a total of 3407 square feet with 2672 of those being living area.
April 1st
April Fools Day
& Easter
April 7th
World Health Day
April 12th
Holocaust Remembrance
 Day
April 22nd
Earth Day
April 23rd
World Book Day
April 25th
Administrative Professionals Day
April 27th
Arbor Day
National Poetry Month
National Autism Month
Stress Awareness Month
UPCOMING EVENTS
Scott Boudin Festival
April 6th-8th
125 Lions Club Street, Scott LA
Fri-Sat $5 Admission; Sunday Free Admission
Acadiana Po-Boy Festival
April 7th
11:00am-6:00pm
Parc Sans Souci, Lafayette LA
Free Admission
Southern Board Game Festival
April 14th 9am-9pm
Lafayette Science Museum (433 Jefferson St)
$20/$25 Admission
18th Annual LeCompte Pie Festival
April 28th 8am-10pm
2204 St. Charles Avenue, LeCompte LA
Free Admission
Breakfast Banana Split
Ingredients
-1 banana
-½ cup strawberry Greek yogurt
-¼ cup blackberries
-¼ cup raspberries
-½ cup granola
-mini chocolate chips for garnish
Instructions
-Place container of yogurt in the freezer until firm, not frozen solid, just scoop-able.
-Scoop out two scoops of yogurt and place each scoop in a separate paper muffin liner.
-Put back in the freezer until ready to use.
-Split banana in half.
-Add 2 scoops of frozen yogurt
-Add berries, granola and chocolate chips.
-Serve immediately.
Variation~ Skip out on the freezing the yogurt and just use strawberry yogurt. It's easier, and just as delicious!
https://www.artfrommytable.com/breakfast-banana-split/
Low Carb Jalapeno Pizza Poppers
(9 net carbs)
Ingredients
-12 Jalapenos
-1 block of cream cheese
-3 oz tomato paste
-3.5 ounces pepperonis (mini pepperoni's work great, or you can chop up regular pepperonis)
-3/4 cup shredded pizza cheese
-1/2 teaspoon garlic powder
-1/2 teaspoon salt
-few cracks of black pepper
Instructions
-Slice jalapenos in 1/2 lengthwise and scrap out the seeds
-Microwave cream cheese in a mixing bowl for 45 - 60 seconds until soft
-Mix together cream cheese, tomato paste, pepperonis (Set a small amount to the side to top the poppers), 1/2 cup of the shredded cheese, garlic powder, salt, and pepper
-Fill the poppers with the cream cheese mixture. Top with remaining pepperonis and cheese
-Bake at 400 degrees for 20 minutes
https://ketomidwest.com/2018/03/02/jalapeno-pizza-poppers-9-net-carbs/
DIY CORNER
 
This month's DIY Corner is for the gardening enthusiast who has limited space. For those of you who may have a green thumb but not much brown space, here are some interesting ideas for vertical gardens.
https://www.diyncrafts.com/37069/home/gardening/20-diy-vertical-gardens-give-joy-small-spaces
Please reload
I'm busy working on my blog posts. Watch this space!
Please reload