Designing and building the home of your dreams is an exciting adventure. However, it can become challenging and costly if building disputes arise that hinder the construction progress. Here are three tips to keep in mind that may help you avoid disaster.
1. Be Very Concise and Clear In the Contract.
The more specific a construction contract, the better. You can never be too concise. A contract should never be vague or leave any room for confusion when it comes to the details of the project. This is the reason for many disputes in the building industry. The contract should include the scope of work (with specific details), pricing breakdowns, lists of materials, labor costs, equipment costs, and any other information that you and the builder agree upon, such as a target time for project completion.
Be very thorough with your agreements. Make sure you look over your contract twice before signing on the dotted line. Do not make "promises" or arrangements with a handshake.
2. Choosing the Right Builder.
The quality and achievement of your finished project depends on the skill and professionalism of the builder. You need to choose wisely when picking someone to help you build your home. You can check the builder's licenses and insurances to confirm that they are actually capable of doing the work.
In Louisiana, a contractor must have a residential license for projects where the labor and materials exceed $75,000 on any new single family residential home, duplex, triplex, or fourplex. For subcontractors/specialty trades, a  residential license is required for projects where the labor and materials exceed $7,500 on any new single family residential home, duplex, triplex, or fourplex. You can find more information regarding license requirements or info at Louisiana State Licensing Board for Contractors.
Looking for another way to find a good builder? Ask around! Word-of-mouth is still one of the most used avenues of advertising. If you have a certain company in mind, or a friend refers one, and you want more information, check out their website or Facebook page to see what kind of reviews previous customers have given them.
3. Communication is the Golden Ticket!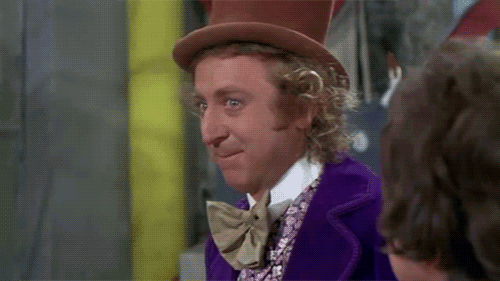 I'm not trying to sound like Willy Wonka here! Communication is important in every type of relationship you participate in. Construction is a temporary venture which makes good comm lines even more vital. Do not be afraid or hesitate to ask the builder questions about things that you are not familiar with. Do not assume that the builder did not reply to your email or phone call because they did/didn't agree with you. You know what they say about assuming things...it makes an *** out of you and me!
Having good, clear communication is one of the most important aspects of the owner/builder relationship. It can easily prevent misunderstandings with people you are working with that you just recently met. In turn, this can prevent larger, more costly disputes further down the road.
I hope these tips help you avoid troubles in your home-building future. Of course, if you'd prefer to not worry about these troubles at all, Mike Carson Construction would be happy to help you with your next project. We have very detailed contracts, are state licensed and fully-insured, and our comm lines are never down! (I like to talk way to much!) ;D
You're #1 Foundation & Framing Company in Louisiana
Mike Carson Construction, Inc.
Please reload
I'm busy working on my blog posts. Watch this space!
Please reload